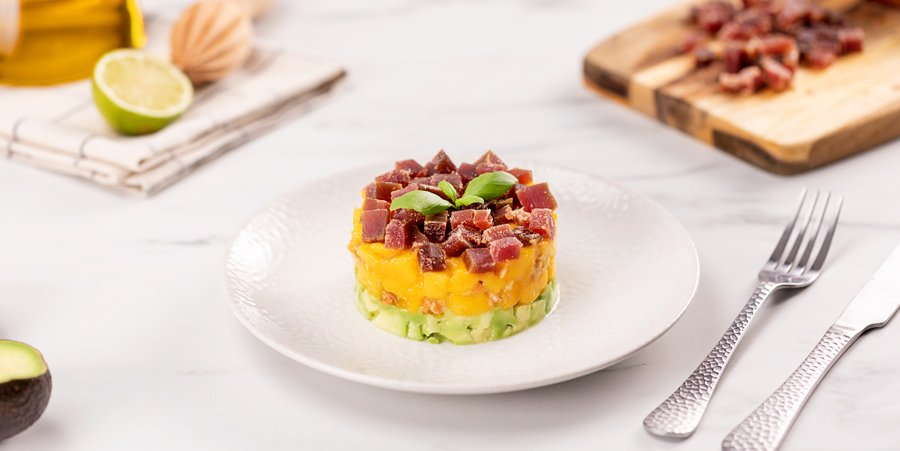 Serves 1
Preparation time: 15 minutes
Difficulty: Easy
How to prepare avocado, mango and tuna mojama tartar
Cut the avocado into smallish dice, add the lime juice and salt, mix and set aside.
Dice the mango and add chopped cashew nuts and a drizzle of olive oil. Mix and set aside.
Dice the tuna mojama separately.
With a serving ring, place the avocado at the base Follow this with the mango, and the diced tuna mojama on top.
Garnish with a leaf of fresh basil.