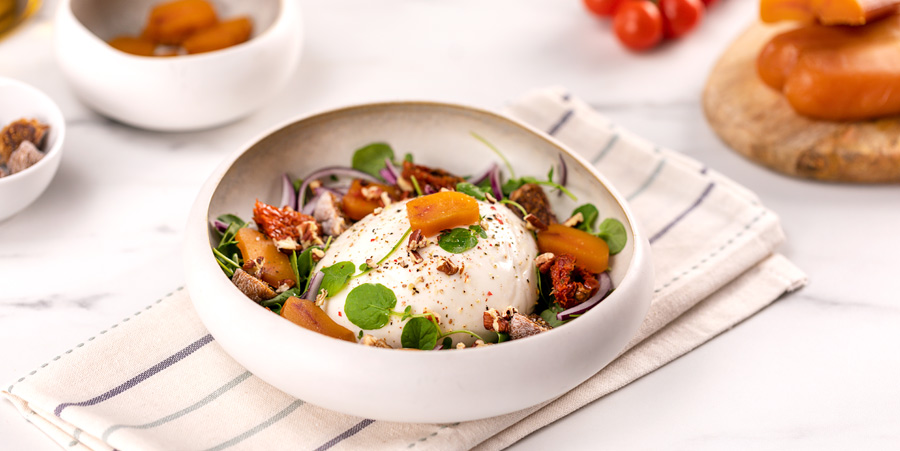 Serves 1
Preparation time: 10 minutes
Difficulty: Easy
How to make burrata, watercress and mullet roe salad
Slice the onion into fine julienne and set aside.
Cut the figs in half and set aside.
Slice the mullet roe and set aside.
Place the drained burrata in the centre of a plate.
Add the watercress and red onion.
Place the figs and mullet roe on top, and drizzle with olive oil.
Season with salt to taste, and finish off by sprinkling a few chopped pecan nuts on top.