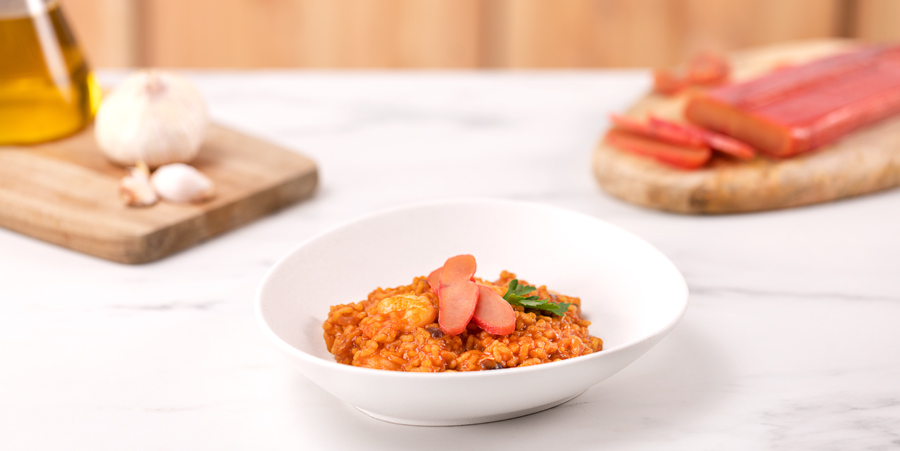 Serves 4
Preparation time: 40 minutes
Difficulty: Medium
How to make creamy rice with prawns and ling roe
Heat a little olive oil in a pan over a medium heat, add the chopped onion, garlic and leek and cook until soft.
Next, add the tomato passata and rice, and cook for a few more minutes.
Add the hot fish stock, salt to taste, a few strands of saffron and stir.
Leave to cook over a moderate heat for 15 minutes, stirring from time to time.
With a couple of the 15 minutes still to go, add the prawns and stir.
Meanwhile, place the ling roe on a board and cut into thin slices.
Serve the rice with a few slices of ling roe and garnish with a few leaves of fresh parsley.