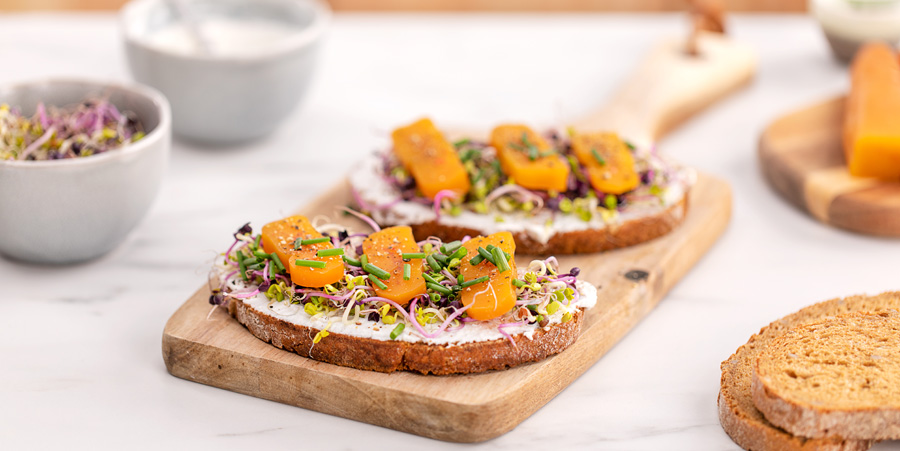 Serves 1
Preparation time: 10 minutes
Difficulty: Easy
How to make toast with ricotta, sprouts and mullet roe
Melt a knob of butter in a frying pan.
Toast the bread in the pan on both sides.
Meanwhile, place the mullet roe on a board and cut into thin slices.
Set aside.
Spread the ricotta cheese on the bread.
Place the salad sprouts on top, and arrange the slices of mullet roe.
Add pepper to taste, and sprinkle a pinch of finely chopped fresh chives on top.