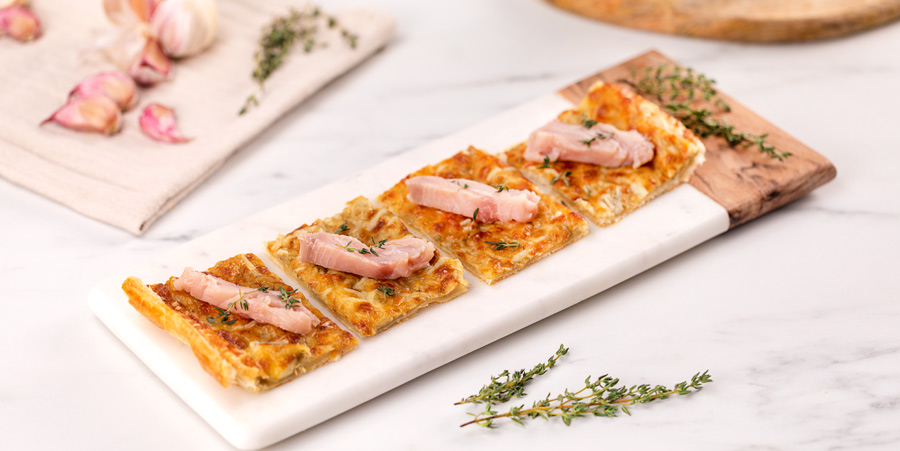 Serves 6/8
Preparation time: 50 minutes
Difficulty: Easy
How to make Aubergine pâté and tuna loin puff
Scoop the flesh out of the roasted aubergine with a spoon and place in a blender goblet together with the tahini, cumin, salt and pepper to taste. Blend well and set aside.
Meanwhile, place a sheet of puff pastry on a baking tray and spread the pâté on top. Add the grated mozzarella and fold the edges of the pastry inwards.
Brush the edges with beaten egg and bake at 200° C until golden.
Cut into squares to serve, adding a few slices of bonito loin.
Sprinkle with a pinch of fresh thyme to finish.