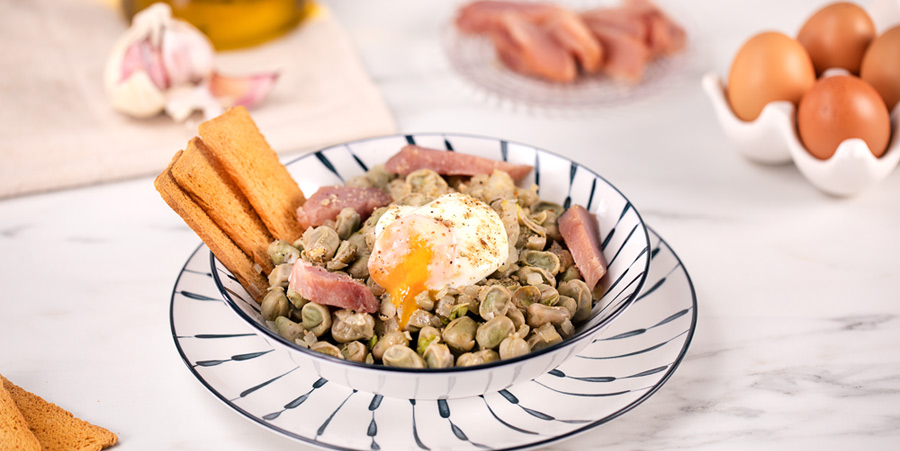 Serves 2
Preparation time: 30 minutes
Difficulty: Easy
How to make fried baby broad beans with egg and bonito loin
Cut the onion into brunoise and set aside.
Finely slice the bonito and set aside.
Meanwhile, add a dash of oil, the onion and garlic to a frying pan. Cook until softened.
Add the baby broad beans and salt and pepper to taste. Sauté for a few minutes over a medium heat. Remove from the heat and set aside.
Break the egg into a bowl of water. Cook in the microwave for 1 minute at 800 W. Drain the egg.
Serve the broad beans on a plate, adding the sliced bonito and the poached egg in the centre of the plate.
Finish off with a few ground seeds on top.