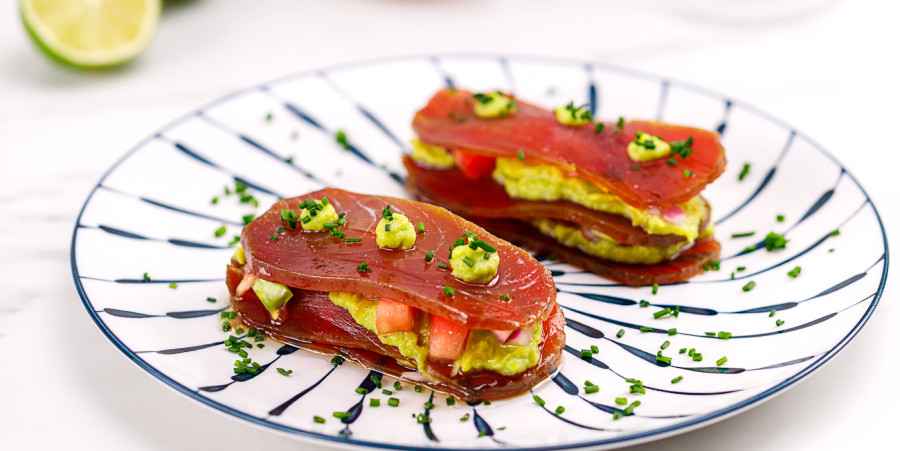 Serves 2
Preparation time: 20 minutes
Difficulty: Easy
How to prepare layered tuna loin (mojama) with avocado and pico de gallo
Finely slice the mojama and leave to soak in a bowl of olive oil for 30 minutes.
For the pico de gallo: finely dice the tomato, green pepper and red onion, and mix with black pepper, salt and the lime juice.
Presentation: Place two slices of mojama a plate, spread a little guacamole on top, followed by the pico de gallo and another slice of mojama. Repeat the process, ending with a layer of mojama.
Lastly, adorn with a little guacamole and a sprinkling of freshly chopped chives.