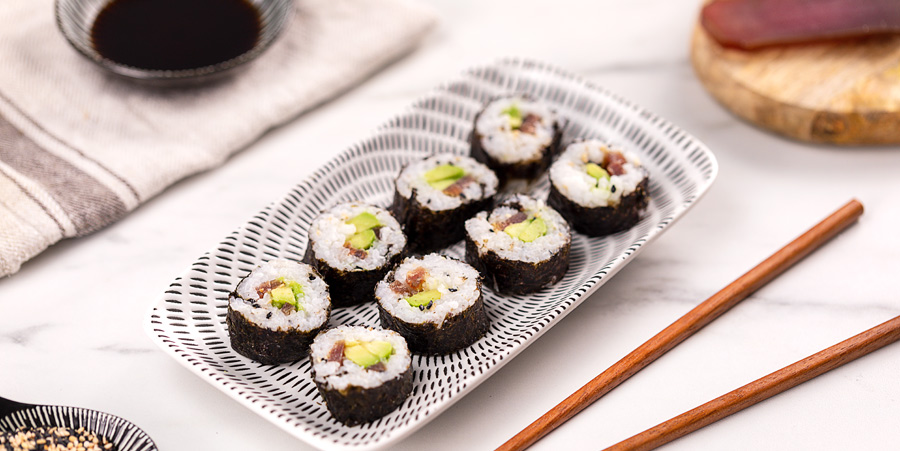 Serves 4
Preparation time: 50 minutes
Difficulty: Medium
How to prepare Tuna mojama and avocado maki
Once the cooked rice has cooled, add the rice vinegar and mirin and mix well.
Meanwhile, slice the avocado and mojama into thin strips and set aside.
Lay a sheet of seaweed on a sushi mat with a layer of rice on top..
In the centre of the rice, place a few strips of avocado and of mojama. Sprinkle a few sesame seeds on top as well.
Press down with the mat and roll up with care. Make sure you squash the rice down to compact it properly.
Cut the sushi roll into slices the width of your finger using a very sharp knife.