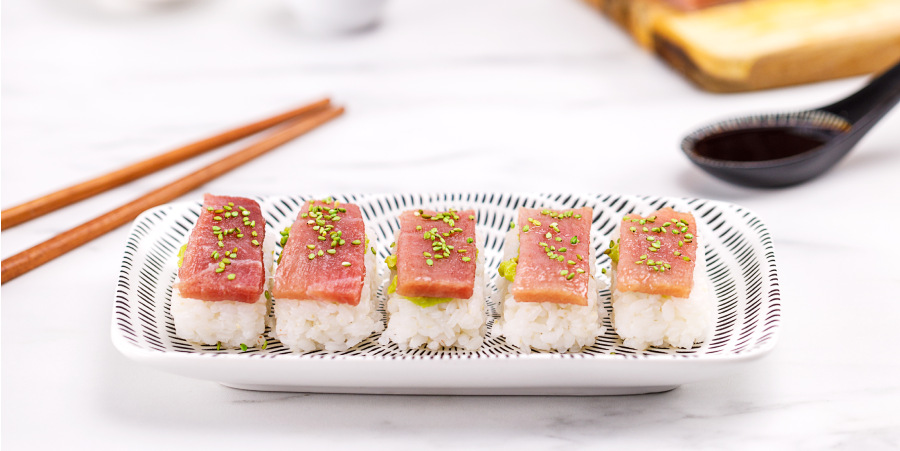 Recipe for 10 nigiris
Preparation time: 60 minutes
Difficulty: Moderate
How to prepare nigiri with bluefin tuna belly, avocado and sesame
Mix the rice vinegar in a bowl with the sugar and a pinch of salt. Once mixed, pour over the sushi rice which you have already cooked and left to cool, stirring very gently as you go so as to coat it all over.
Meanwhile, cut the tuna belly into fairly thin slices of the right size to cover the nigiris.
Next, spoon the rice into a nigiri mould, or shape it with your hands.
Once the rice is the right shape, spread a little guacamole on top, followed by a thin slice of bluefin tuna belly.
Lastly, sprinkle with some green sesame seeds, and serve with a little soy sauce for dipping.