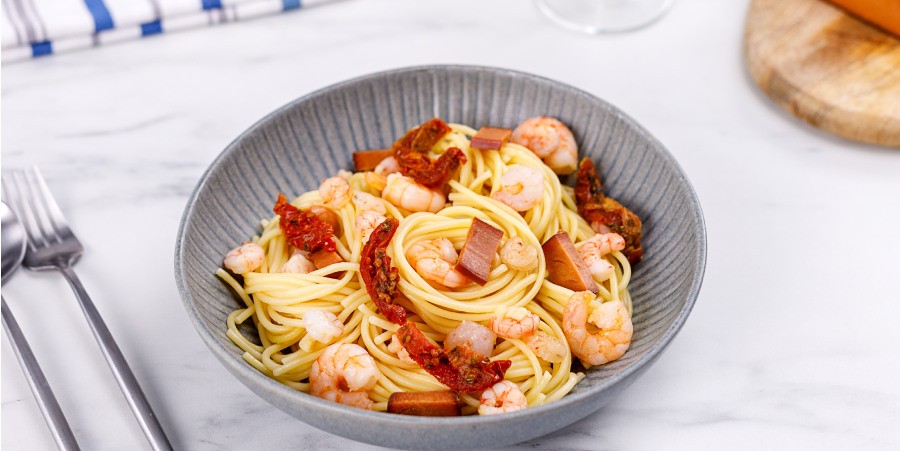 Recipe to serve 2
Preparation time: 30 minutes
Difficulty: Easy
How to prepare spaghetti with prawns, scampi, dried tomato and bluefin tuna roe
Bring plenty of salted water to the boil, and add the pasta. Cook according to the instructions on the packet.
When ready, drain and set aside.
Heat a dash of oil in a frying pan, and add the chopped garlic cloves, prawns and scampi; season with salt and pepper to taste. Lightly fry and cook through until they take on colour.
Plate up the spaghetti and add the seafood.
Lastly, scatter a few pieces of soaked dried tomato and a few of finely sliced bluefin tuna roe.